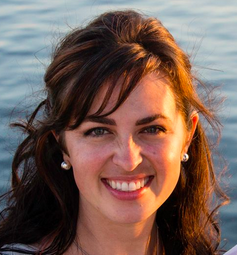 Monica Rai Silver
Founder + CEO
Monica has over a decade of experience in the corporate world, helping build up tech start-ups dedicated to enhancing safety and remediation in the network security sector. Over the years, she developed and managed Human Resources and employee programs, nourished cultures by fostering an atmosphere of communication, humor and respect, and directed marketing initiatives and events. Additionally, Monica spent many years serving the adolescent population by coaching competetive swim teams and holding youth counselor roles. Along the way, she earned an EMT license and 200 YTT Yoga Therapy certification, along with her B.A. in Literature from Brigham Young University. In 2013, she made the bold choice to work full-time on bringing HOYH to all women looking to belong and further their wholehearted journey. She is a writer, artist, musician, introverted traveler, voracious reader, and outdoors enthusiast. She lives in Texas with her bearded husband Nicholas, lil' mancub son Jack, and an alarming number of decorative pillows. Beyond her penchant for interior decorating, Monica has the gift of intuitive guidance in the art of the healing nature of Heartwork™. She is a visionary when it comes to empowering women, leads by example with an abiding reliance on vulnerability, and has been the courageous spark and driving force behind HOYH.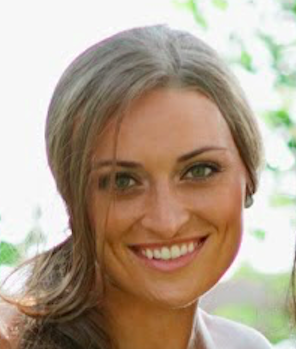 Brittany Johansen
Chief Strategy Officer
Brittany Johansen has over a decade of demonstrable success leading mission driven teams for nonprofit organizations. Early in her career she was a motivational and educational speaker and then moved into the mental health field where she provided behavioral modification, crisis intervention, and permanency planning to foster youth. Quickly making her way into leadership positions, she has since served startup initiatives with women focused missions including Jeremiah Program Austin, EQUALS, and now HOYH. Brittany believes wholeheartedly in the practice of strength-based intervention and leadership, using the character and fortitude of the populations she serves to assist in goal achievement. She brings to HOYH's leadership competency serving diverse populations, efficacy in budget and fiscal responsibility, and effective strategies for leading united, driven teams. She is the oxygen that fuels HOYH's fire serving the organization's mission through a daily commitment and practice of her own Heartwork™, consistently empowering women to do the same. Brittany graduated from Adelphi University with degrees in Sociology and Criminal Justice.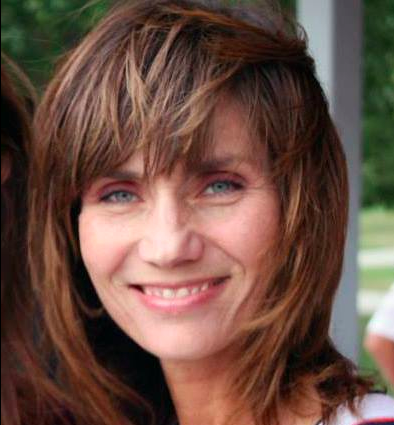 Jennifer Sturgis
Co-Founder
Jennifer is a licensed Registered Sales Associate for Morgan Stanley, serving accounts with a team of brokers and interpreting financial patterns and trends. Previously, Jennifer worked as a social worker in several capacities – from the county detention center, mental health hospital units, and Catholic Social Services. She also worked with the Division of Family Services directing a domestic violence shelter, and assisted in child abuse investigations with DCFS. Jennifer holds a Masters Degree in Social Work from New Mexico Highlands University, and a B.S. in Psychology from the University of Utah. When this busy single mother has time, Jen can be found hiking or running the trails and roads all over her home state of Utah, and is a very vocal supporter (in a surprisingly loud New Jersey accent, no less) at the endless sports and other activities of her four busy children. One of the many gifts Jennifer brings to the team lies in her unassuming ability to intervene gently in the lives of the women we serve. Powefully, she encourages self-healing in one of the most frightening forms of abuse there is: the abuse of the self. She is the grounding force behind HOYH and deftly carries the truth of who we are and what we stand for.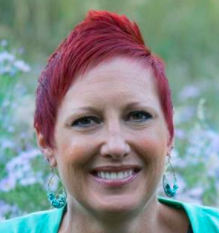 Janette Barney
Board Member
Janette has over 20 years of experience in the medical field, currently holding the position of Director of Obstetrics: Labor & Delivery at Mountain View Hospital in Utah. Previously, she was the Manager of the Women's Center (including Post Partum and the NICU, where she cared for infants and women in their most vulnerable moments) at Jordan Valley Hospital, West Valley Campus in Utah. She is a 500 YTT Certified Yoga Therapist, and received her B.S. in Nursing Leadership and Management from Western Governor's University. Janette is highly skilled and perceptive regarding all aspects of healing. She has four daughters and three young grandchildren whom she helped bring into this world, and lives in Utah with her sweet husband – when they're not traveling to exotic locations all over the globe. Her fearless championing and deep loyalty to HOYH raises us up, and her edgy sass keeps us laughing and focused on the task at hand. Janette also brings the gift of being a witness and guide in the tenuous space between this world and the next, as she supports women on the frightening and exciting precipices of transformation.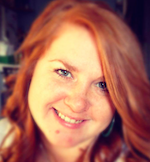 Katrina Mendizabal
Board Member
Katrina boasts the unique life experience of being a whitewater river guide for many years on the Snake River in Jackson Hole, Wyoming. Out of the water, Katrina is a Paraprofessional and Music Integration Specialist for Bi-County Collaborative, which helps students who face learning challenges in a traditional educational setting achieve success. Previously, she was the President of the Student Music Therapy Association at Utah State, where she executed the CAPSA funded production "Finding Voice," to bring awareness and voice to domestic abuse victims. She also interned at Bethany Children's Home in Reading, PA working with co-ed adolescents dealing with domestic violence, and other various challenges, disorders and conditions. She is set to receive Board Certification for her B.S. Degree in Music Therapy from Utah State University in the next year. Katrina is HOYH's Amazon Woman, forging the way with tenacity, brazen honesty, sincere vulnerability and a no-nonsense attitude. One of her gifts is the raw emotion she digs deep to share, and it's often her offering that can be felt by those most hurting. She is our resident beloved ginger and gets her water fix off season by lifeguarding in her spare time. She lives in Massachusetts with her sparky husband Luis and their curly black dog Max.